Guangdong 21st Century Maritime Silk Road International Expo (MSRE) 2021 was held in Guangzhou from September 24 to 26. This three-day event has attracted more than 1,000 exhibitors from 64 countries and regions. Over ten countries, including Iceland, Belgium, the United States, Panama, Bolivia, and South Africa, participated for the first time.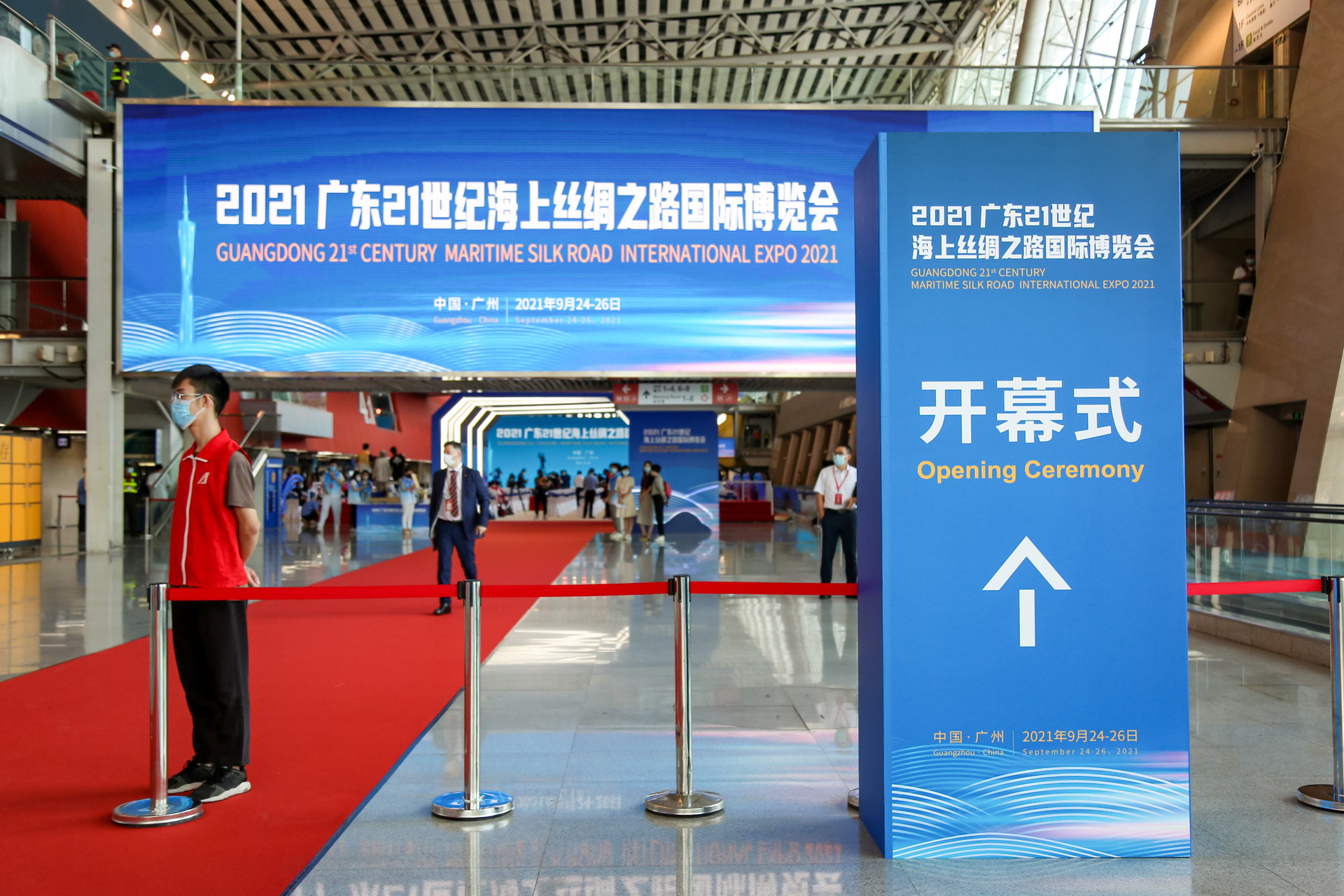 (Photo provided to Newsgd.com)
Signature products from countries and regions along Belt and Road presented
This year, MSRE has set up three comprehensive exhibition areas for international cooperation and exchange, international platforms and brands and foreign trade bases, and four professional exhibition areas for artificial intelligence, digital economy, Silk Road e-commerce, and imported food.
Many countries along the Belt and Road display their respective products, culture, tourism resource, and specialty handicrafts. Belgian beer, Polish amber, Icelandic coffee, and other products have been presented in the booths there. Also,MSRE displayed many international shows, including Polish accordion performances, Russian piano and violin performances, Cuban salsa dance, Argentine tango dance performances, and Panama Geisha coffee tasting.
Moreover, the world's top 500 and other leading companies bring internationally well-known brands and products, including consumer electronics, artificial intelligence, biomedicine, and other products.
Foreign trade bases has a new pavilion designed for more than 40 foreign trade bases, including many national foreign trade bases for Guangzhou's Panyu jewelry, Zhongshan decorative lighting, Foshan ceramics, etc. It has adopted a digital display mode integrating online and offline, helping global purchasers know more about "made-in-Guangdong" products.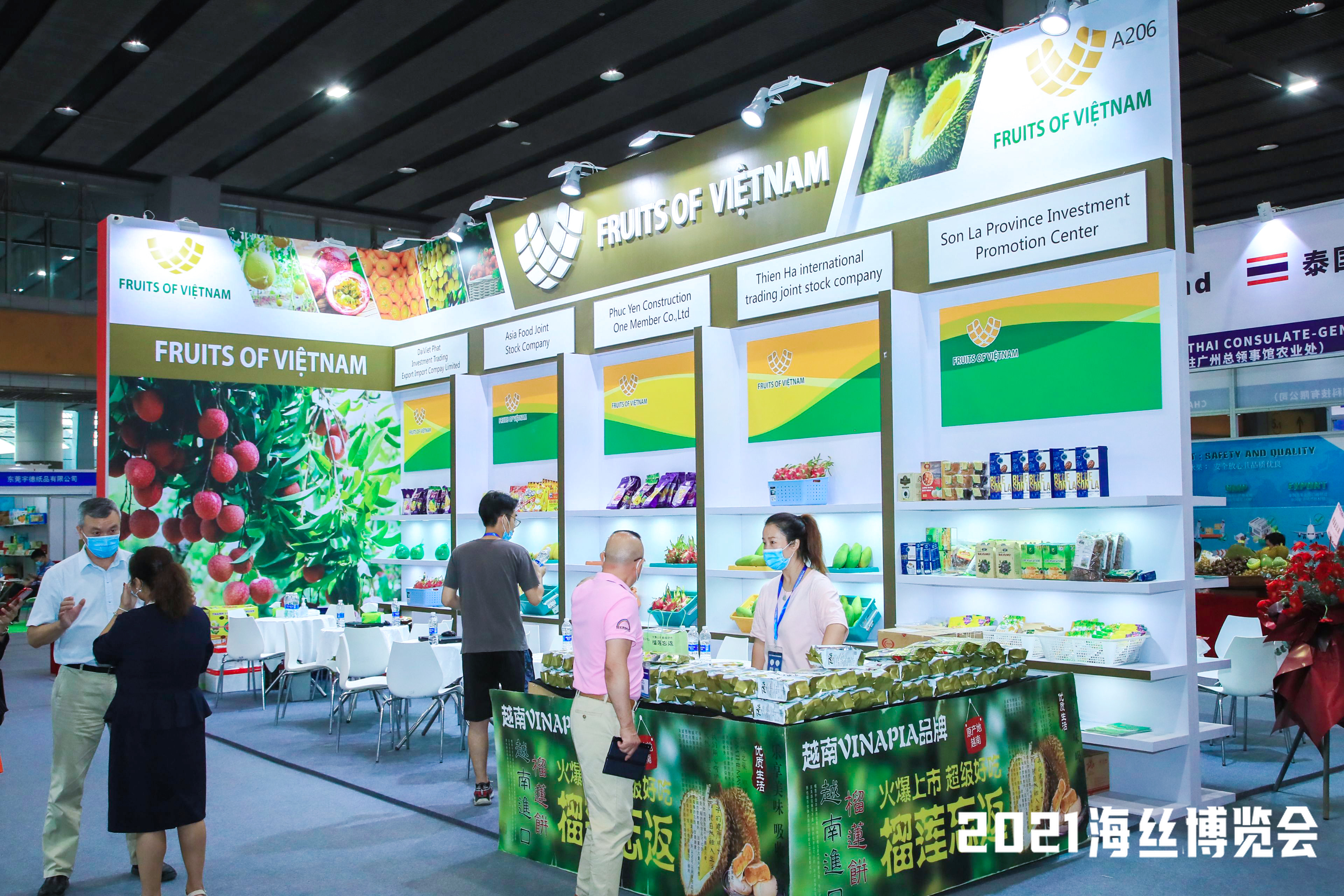 (Photo provided to Newsgd.com)
"A good platform to communicate with the countries along the Belt and Road"
Many participants spoke highly of this year's MSRE. They believed that the holding of the MSREis more critical for strengthening mutual ties of friendship, promoting cultural and tourism economic and trade cooperation.
William Freyr Huntingdon-Williams, the first secretary and deputy head of mission at the Embassy of Iceland, was impressed with the expo: "It is my first time to this very nice city and this very nice province. We're very pleased to be in this region (Guangdong province) of China with our products."
Mr. Waweru Kimani, the deputy ambassador of Kenya in China, shared his feelings about the expo: "We believe that with the expo (MSRE) like this one where we can interact and engage, we can promote the linkage between Chinese people and Kenyan people."
"This is the second time for us to participate. We're excited because we know that this is a good platform to communicate with the countries along the Belt and Road and show the characteristics and advantages of Hong Kong," said Mandy Ng, the Hong Kong Trade Development Council's Regional Director, Southern China.
In recent years, taking advantage of the MSRE, Guangzhou has further deepened the connection with countries and regions along the Belt and Road. From January to August this year, countries and regions along the Belt and Road accounted for 28.9% of the foreign trade of Guangzhou.
Author | Holly
Editor | Nan, Jerry